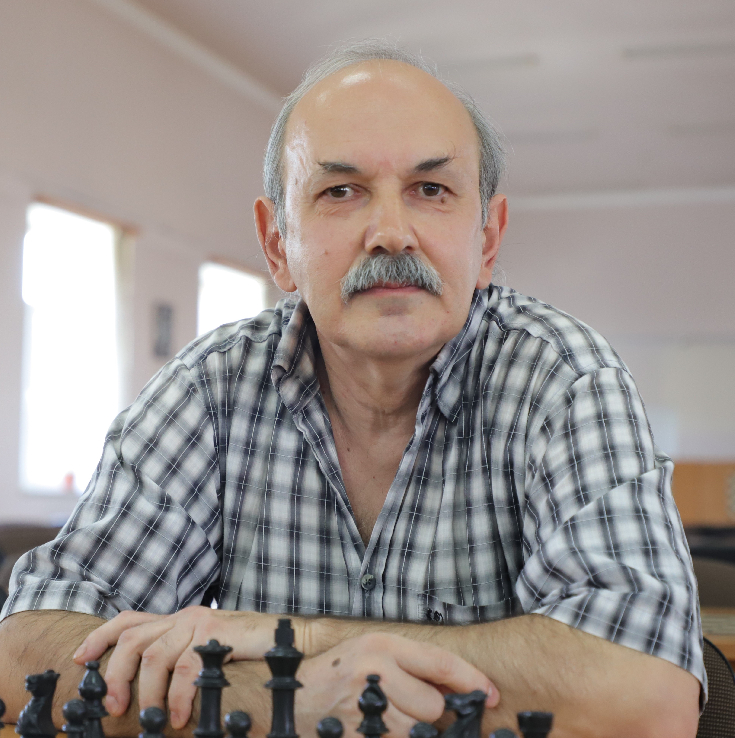 Roman Akopov

Education
1983-1988 studied at the Kirov State Institute of Physical Culture.

Achievements
1975 Took first place in the youth tournament in Baku.
1980 and 1984 Took third place in the championship of Azerbaijan (major league).
1986 Took third place in the USSR Championship (via correspondence)
1986 Received the title of Master of Sports of the USSR.
1989 won first prize at the international tournament in Plauen.
1990 Took third place in the Armenian championship / first league /.
1997 took first place in the international tournament held in Yerevan.
2000 and 2001 became a vice-champion in the Armenian Rapid Chess Championship.
2015, 2017, 2018 became the champion of Armenian veterans (50+).

Working experience
1986-1988 Worked as a senior coach of the "Labor Reserves" Council of Azerbaijan.
1988- 2002 Worked as a senior coach at Hoktemberyan Chess House.
2002- to present works at the Chess Academy of Armenia.

Coaching results
2004 His students Robert Aghasaryan became the European champion U-10, and Khachatur Yeranyan took 5th place.
2005 Rafael Gabrielyan took 4th place in the European U-10 group.
2006 Robert Aghasaryan became a world champion under 12 years old.
2007 Karen Grigoryan took 3rd place at the European U-12 Championship,
In 2009 Mikael Mkrchyan took 5th place at the European Championship.
2016 Rudolf Pashikyan shared 2-8 places in the European Under-8 Championship. 2018 He took 4th place in the European U-10 Championship.
Titles
1991 received the title of National Master.
2017 received the title of Honored Coach of Armenia.
2018 became a FIDE coach.