Social program in Tavush region
2022-10-31
Yet another chess event was held on October 31 in Ijevan, Tavush region, thanks to the combined efforts of the Committee of Events and Social Affairs of the Armenian Chess Federation, the Chess Academy of Armenia, and the Chess Federation of Tavush region.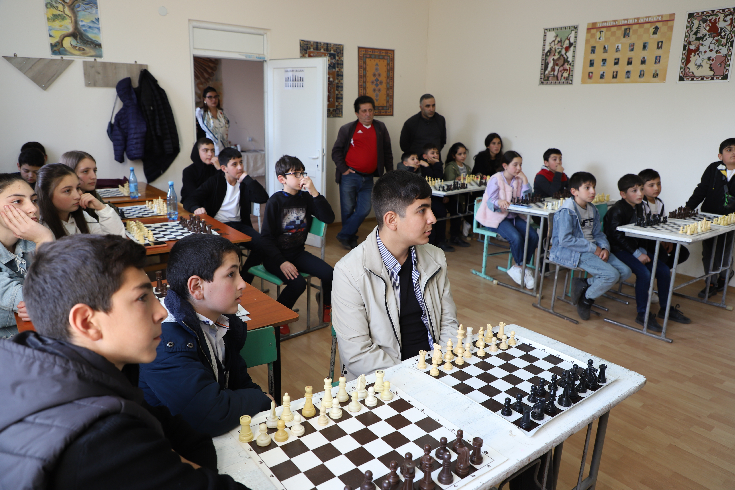 At the event, which featured young chess players from border settlements in the Tavush region, International Grandmaster Shant Sargsyan and Academy coach Tigran Azaryan conducted a simultaneous game with the young players. This was followed by a seminar course with a lecture from Tigran Azaryan.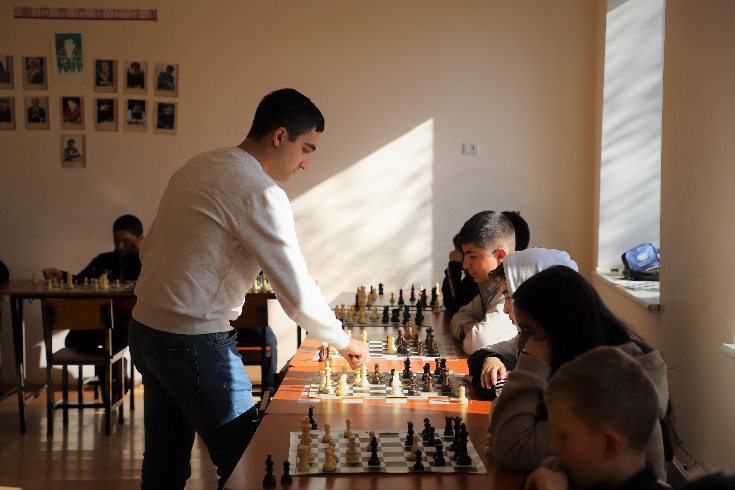 The children of Tavush gained a lot of useful information and were introduced to the fascinating world of chess through chess games and stimulating discussions.

Such events must be taken for granted to help pupils proceed with their chess knowledge, experience, and skills.